We just finished up our blog series, "What is a 'Circadian'?", which focused on the values we hold of highest importance. In today's blog we wanted to share an inspiring story of how two Circadians, by helping a customer, embodied the values we've written about this past year. So, without further ado...
This incident truly depicts what it means to be a Circadian.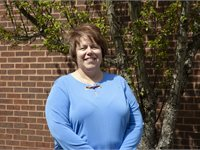 Last week on Thursday afternoon, Karen Tevis, our Inside Sales Manager for SmartMonitor, received a call from a representative of Anthem Insurance. They were looking to get a SmartMonitor for a baby in the NICU at Akron Children's Hospital. The representative told us she had been working with the NICU Clinical Case Manager and they were unsuccessful locating a DME in the Ohio/West Virginia area who had a monitor in stock to service the case. Consequently, they decided to keep the baby in the NICU a bit longer.
Friday morning Karen received a call from the NICU Clinical Case Manager that the baby's father's employer was willing to purchase the monitor outright for the family. The case manager also worked with a Home Medical Equipment Provider to provide the monitoring service to the family. The family placed the order for a new monitor. Our Customer Service Representative, Melissa Puskar, arranged to ship it that day via FedEx to deliver to the baby's bedside by Monday afternoon.
Friday afternoon we received another call from the case manager. The baby's parents wanted to bring their new baby home. So they asked if they could drive to Pittsburgh to pick up the monitor. We were concerned that they would not be able to arrive before the warehouse closed for the day. So Karen went to the warehouse, picked up the monitor, and drove to the PA/OH/WV border, to meet the parents halfway and hand-deliver the monitor to them. After the parents received the monitor, they were going directly to the hospital with it to allow for their baby to be released to go home over the weekend.
It was so nice to see a handful of complete strangers work together with generosity and kindness to help this family. Not only did we save the hospital thousands of dollars by getting the baby discharged from the NICU several days sooner, we were able to help this family bring their new baby home for the first time. What a Christmas present that must be! I am very proud of Karen and Melissa for taking the initiative and doing what had to be done to take care of this patient. They truly represent what it means to be a Circadian.
—David Groll, CEO