Circadiance will be exhibiting at Booth #2532 during the upcoming Sleep 2017 Meeting held on June 3-7, 2017 at the Hynes Convention Center in Boston, Massachusetts.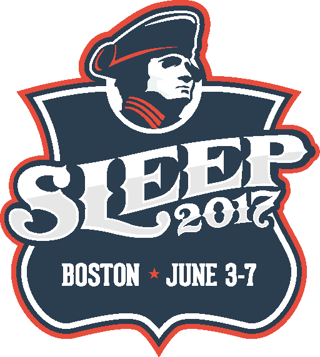 SLEEP is the premier world forum for the presentation and discussion of the latest developments in clinical sleep medicine and sleep and circadian science.
SLEEP 2017 is the 31st Annual Meeting of the Associated Professional Sleep Societies LLC (APSS), which is a joint venture of the American Academy of Sleep Medicine (AASM) and the Sleep Research Society (SRS). The SLEEP meeting provides evidence-based education to advance the science and clinical practice of sleep medicine, disseminates cutting-edge sleep and circadian research, promotes the translation of basic science into clinical practice, and fosters the future of the field by providing career development opportunities at all levels.
Learning Objectives
By the end of SLEEP 2017, participants should be able to:
Summarize relevant information on the latest sleep research and clinical practices;
Identify present issues or challenges in diagnosis/treatment of sleep disorders, practice of sleep medicine or topics related to the field of sleep;
Integrate strategies and tools for the enhancement/advancement of sleep medicine; and
Recognize and have a basic understanding of common sleep disorders.
For more information about attending the conference please visit http://www.sleepmeeting.org/attendees/registration