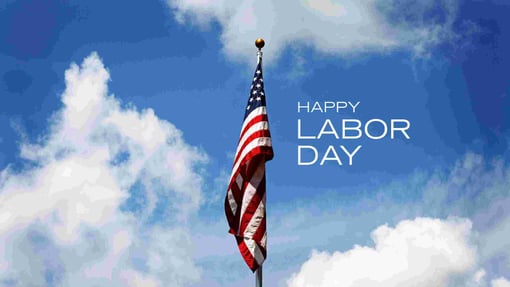 Labor Day in the United States is a public holiday celebrated on the first Monday in September. It honors the American labor movement and the contributions that workers have made to the strength, prosperity, and well-being of their country.
It is also a day remember to stay safe during holiday weekends and get plenty of rest. Labor Day is considered one of the more dangerous holidays to travel during due to high amounts of traffic accidents.
An article in USA Today, listed Labor Day as the fourth dangerous holiday in 2013 highlighting that the estimated information below.
Labor Day
> Estimated fatalities: 394
> Deaths prevented by seatbelts: 143
According to a AAA estimate, roughly 34.1 million Americans traveled at least 50 miles over the long Labor Day weekend this year. During the holiday period, which ran from Friday evening through midnight Monday, there were nearly 400 traffic-related deaths and more than 42,000 serious injuries, according to the NSC. If this year's estimate is accurate, there will not have been more than 400 driving fatalities during Labor Day for five straight years. Between 1995 and 2008, there were at least 450 deaths every year.
Sleep Apnea and Driving
Sleepiness, like excessive speed, alcohol, aggressive driving, and inclement weather, contributes to or causes motor vehicle crashes. In the past few years, sleep as a factor in automobile crashes has begun to be investigated but, without sufficient data, is still not fully understood. Sleepiness is generally is caused by sleep deprivation and untreated sleep disorders or other things such as jet lag and shift work.
In addition, sleepiness may be caused by medication (prescription or over-the-counter) and alcohol, or a combination of many things including stress. The most common cause of sleepiness is sleep deprivation. Studies to date indicate that most fall-asleep crashes are caused by young males under the age of 26, individuals who are most likely to be sleep-deprived.
"According to the National Sleep Foundation's 2005 Sleep in America poll, 60% of adult drivers – about 168 million people – say they have driven a vehicle while feeling drowsy in the past year, and more than one-third, (37% or 103 million people), have actually fallen asleep at the wheel! In fact, of those who have nodded off, 13% say they have done so at least once a month. Four percent – approximately eleven million drivers – admit they have had an accident or near accident because they dozed off or were too tired to drive.
The National Highway Traffic Safety Administration conservatively estimates that 100,000 police-reported crashes are the direct result of driver fatigue each year. This results in an estimated 1,550 deaths, 71,000 injuries, and $12.5 billion in monetary losses. These figures may be the tip of the iceberg, since currently it is difficult to attribute crashes to sleepiness."
After hearing these statistics remember to get plenty rest and drive safe during your Labor Day traveling!
If you have sleep apnea the SleepWeaver Soft Cloth CPAP masks are a great soft alternative for you! Click below to download our free brochure and sizing guide!
This post is not meant to provide any type of medical advice. If you feel that you may have a sleep disorder, please see your primary care physician to discuss your concerns.