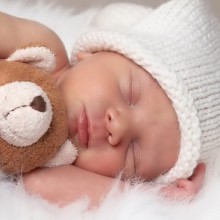 Thanks to your donation during our Indiegogo Innovative Pediatric Mask crowdfunding campaign last fall, you have helped make a difference!

Circadiance is proud to announce that we have reached a major milestone in the development and market introduction of the first ever soft cloth PAP mask for children ages 2 through 7. Last week, Circadiance received CE mark approval for the new SleepWeaver Advance Pediatric PAP Mask, which enables the product to be sold in major European markets. This first step will allow us to move forward production and begin to initiate sales within the European Union immediately. This product has also been submitted to the FDA for pre-market approval and we look forward to updating you with our additional progress to commercialization in the United States.



Thank you again for all of your support! Know that your contribution helped us to accelerate this important new pediatric device to market. Without loyal "SleepWeaver Believers" like you, this milestone would not have been possible.

Please continue to follow the development of the Circadiance Pediatric Mask product on our Indiegogo Campaign or online at Circadiance.com.