Circadiance partners with The VGM Group to offer Independent Home Medical Equipment
providers Circadiance's innovative sleep and monitoring products.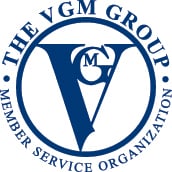 ---
Circadiance announced today that they have joined the VGM network to offer their innovative respiratory products to independent Home Medical Equipment providers in communities across America.
VGM and Associates is a Member Service Organization committed to the HME Industry. The VGM Group believes independent home medical equipment providers play a vital role in communities across America. VGM helps members identify and act on innovative opportunities. VGM will now be able to offer Circadiance products to their more than 5,000 HME member providers.
"The partnership between Circadiance and VGM allows Circadiance to reach a large number of Home Medical Equipment providers with our innovative sleep and respiratory monitoring products. Being a VGM supplier allows us to work more closely with the independent HME providers while offering them an economical ordering advantage," stated David Groll, CEO of Circadiance.
"Having the ability to promote our products to VGM Members provides Circadiance a channel to provide value, customer service, and world class products to VGM's members and patient populations" declared Tom Lucas, Director of Global Sales of Circadiance.
To learn more about The VGM Group visit https://www.vgm.com.
About Circadiance:
Circadiance is a pioneer in respiratory therapy medical devices specializing in positive airway pressure, noninvasive ventilation and apnea monitoring. Our clinically proven, innovative solutions address patients ranging from premature newborns, pediatrics, children to adults. Circadiance's brands include the following:
NeoPAP® – Neonatal CPAP and High Flow Respiratory Support System
SmartMonitor® – Infant Apnea Monitors
SleepWeaver® – Soft Cloth CPAP Masks
For more information about Circadiance, contact customer service at (888)-825-9640. International inquiries should call +1-724-858-2837. You can also visit Circadiance.com.