Finding a CPAP mask that pediatric patients will tolerate can be quite difficult. Children are particularly sensitive to uncomfortable, ill-fitting, and difficult masks which makes therapy compliance a challenge for parents and sleep professionals alike. That's why we set out to create a new mask to help kids get the sleep they need.
The SleepWeaver Advance® Pediatric mask is designed specifically to provide a comfortable and quick sealing interface for CPAP and non-invasive ventilation pediatric patients. It is FDA-cleared for children aged 2-7 years old and requires no sizing.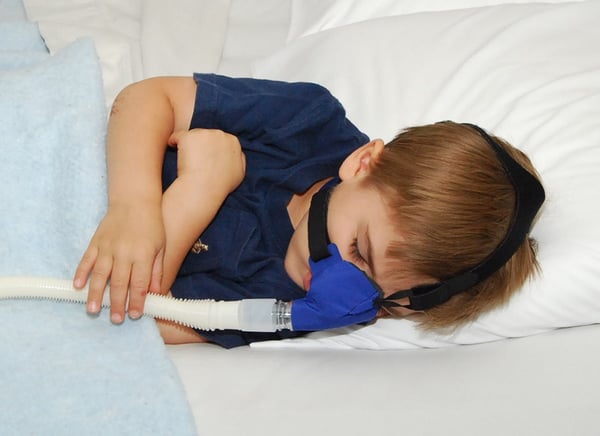 Designed after our original Advance mask, the Pediatric is skin-friendly which means no pressure ulcers, facial sores, or allergic reactions making it the ideal choice for this sensitive population of CPAP users. This mask is intended for single-patient use at home or in a hospital / institutional environment.
The universal fit of our SleepWeaver masks is made possible by the cloth material we use to make them. The Advance Pediatric is no different and should save time and effort with some of your youngest patients.
You can also contact us to learn more about our pediatric mask or any of our other pediatric products.